Most Photogenic Places in Hanoi
We're gonna discover Vietnamese culture through art and architecture. Here are five photogenic places in Hanoi where you can take pictures.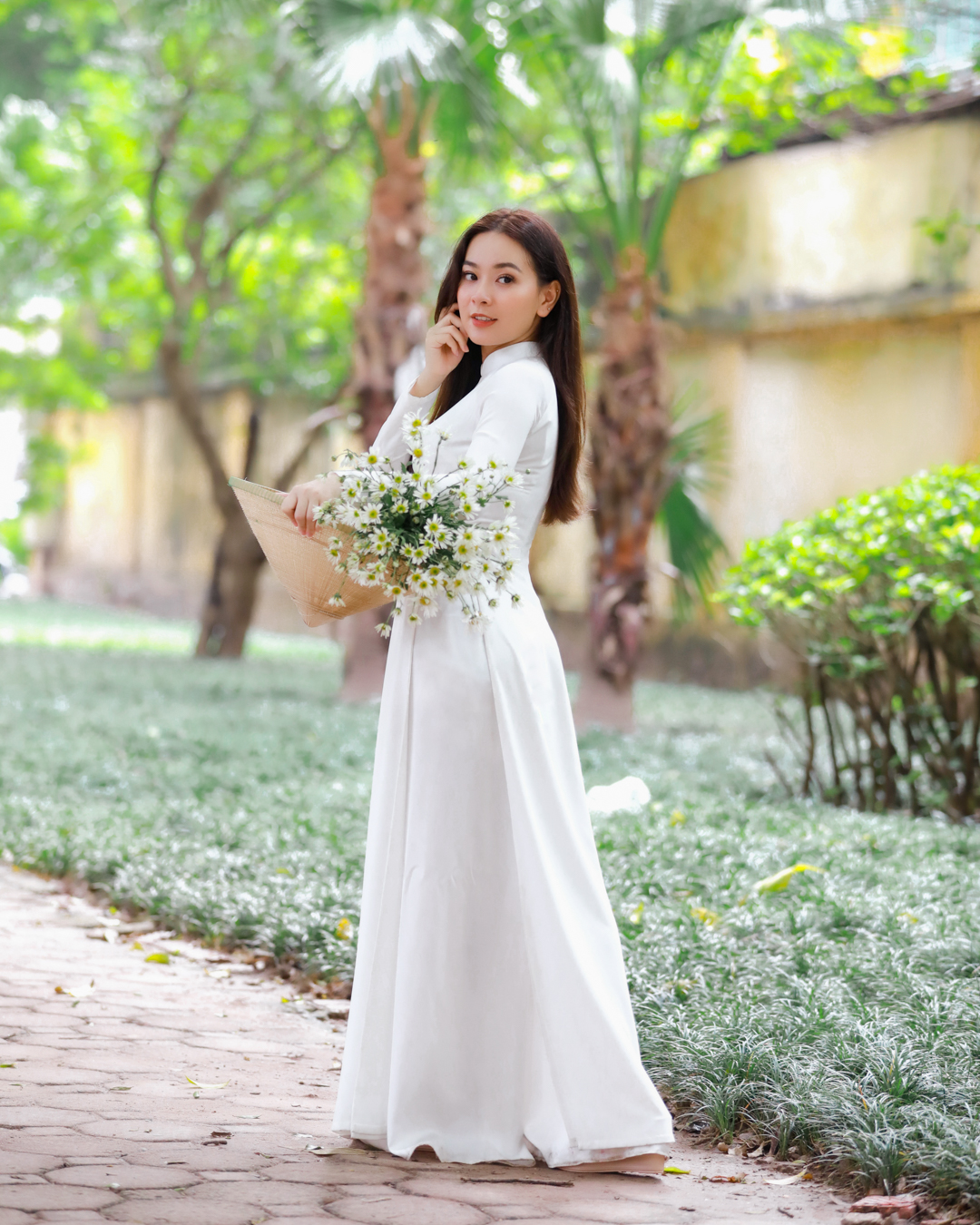 Phung Hung mural street
Address: Phung Hung Street, Hoan Kiem, Ha Noi
If you love art and want to take pictures with reminiscing paintings of Hanoi's old quarter, you should visit Phung Hung mural street. Opened to the public in early February 2018. It is now a well-known photo place and cultural space for city dwellers and travelers to Hanoi. This contemporary artwork depicts memories of Hanoi such as Hang Ma street, Long Bien street made by electrical wire, and the vendors who carry vegetables food, and recyclable items. In the old days, ordinary and plain outfits were easy to find everywhere on the street. During the full moon festival, the kids are usually playing with firecrackers. They are doing the dragon dance and playing with drums. This mural street is not only a place to take beautiful pictures but it is also evidence to help preserve and promote the heritage of Hanoi.
Hang Dau water tower
Address: Quan Thanh Street, Hoan Kiem, Hanoi
It's located in such a busy street in Hanoi and in the middle of four streets: Phan Dinh Phung, Hang Cot, Hang Dau, and Quan Thanh. The water tower was built with stone from a scrap of the Hanoi citadel in 1894. It is one of the most photogenic places in Hanoi. However, it was abandoned in 1960. The tower is 25 meters high, cone-shaped roof surrounded by small gothic windows. This water tower was the first work making the transformation of Hanoi into an urban center. In front of this water tower, there are beautiful trees that change color in the fall. Next to Hang Dau tower, you can see Hang Dau garden with beautiful green trees where the locals usually hang out as well. A great place to hang out and take a beautiful picture
Hanoi Opera House
Address: 1 Trang Tien, Hoan Kiem, Hanoi
Two French architects named Harley and Boyer designed the Hanoi Opera House construction. Built-in 1901. It started in 1901 and completed in 1911. It hosts cultural entertainment performances, classical music contemporary dance, orchestra concerts, and government events. With French architecture and typical Gothic and Mosaic characters, the Hanoi Opera House becomes a unique place for people to hang out and take pictures there
Hanoi Moi Newspaper
Address: 44 Le Thai To, Hoan Kiem, Hanoi
If you drive through lake Le Thai To street, you can see a lot of youngsters taking pictures in front of the newsstand outside the Hanoi Moi Newspaper office. The new stand is updated with the latest news so Hanoians can read the newspapers on the way they go to work or exercise. With the vintage red and yellow colors combined with classic funds in the 1950s, this is a unique place for people to take pictures and make great memories of Hanoi.
1912 book street
Address: 19 Thang 12, Tran Hung Dao Street, Hoan Kiem, Hanoi
It is an ideal place for anyone who wants to take dreamy pictures with books here. You can find 16 book stores with well-known Vietnamese authors. These bookstores are often open from 9 am to 10 pm.