What to do in Hanoi for one day?
If you only have one day spent in Hanoi, what will you do?
Here are ten tips and advice from a Vietnamese local who has been living in Hanoi for more than 20 years+
Ten interesting things to do in Hanoi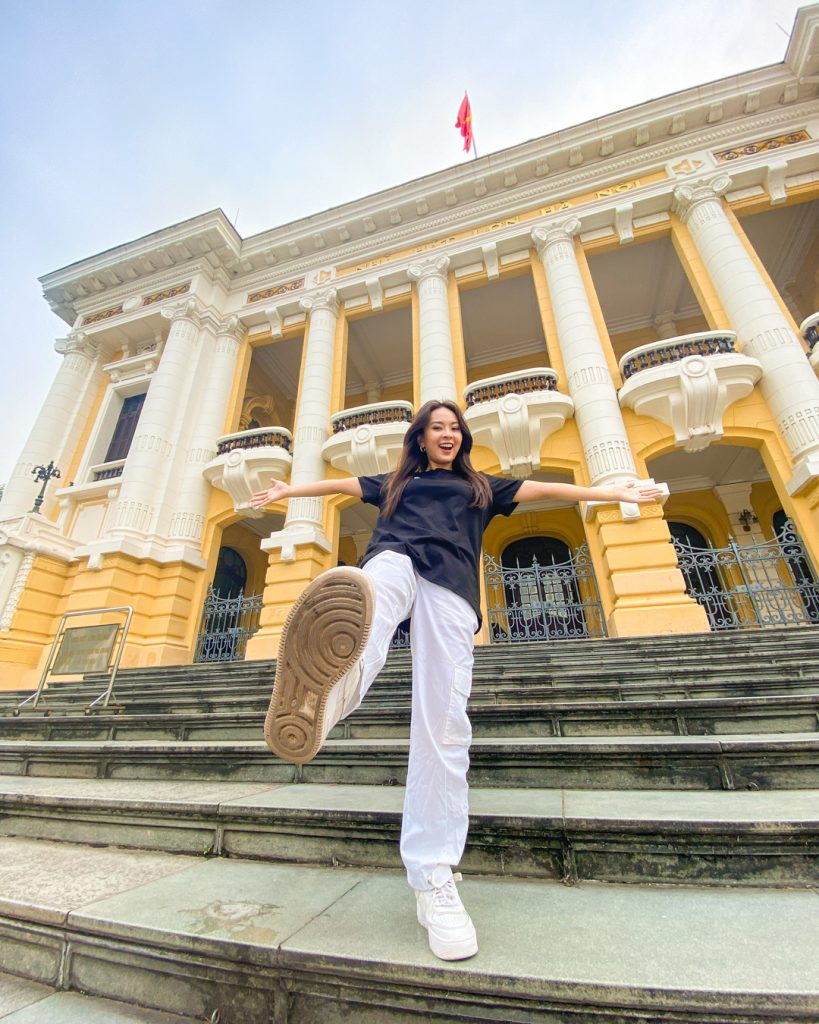 1. Vietnamese has a lot of options for breakfast, such as xôi (sticky rice), bánh cuốn (steamed rice rolls), and bún thang (chicken noodles). However, the most iconic dish is pho.
Best combo: phở tái chín (rare and cooked beef Pho), quẩy (fried breadsticks), trứng trần (blanched eggs), and trà đá (iced tea)
Address: 10 Ly Quoc Su street
2. Do not miss out on the most popular egg coffee place in Hanoi.
Address: 11 Hang Gai street
Tip: sit at the top to see Hoan Kiem Lake
3. Visit the first university in Vietnam – Văn Miếu Quốc Tử Giám.
Address: 58 Quoc Tu Giam street
4. Try out this popular dish "bún chả Hà Nội", don't forget to order with the egg rolls as well. It tastes amazing!
Address: 1 Hang Manh street
5. Next, you can visit Hoa Lo prison.
Address: 1 Hoa Lo street
6. Nothing is better than ice cream on these hot summer days. Tràng Tiền ice cream is where I normally go to get ice cream with my friends and family.
Address: 35 Trang Tien street
7. Take a bus tour of Hoan Kiem Lake, which is near Thuy Ta Ice Cream
8. You can not miss "Cong Cafe" on your bucket list when you travel to Hanoi. It is also a must-to-go place.
Address: 116 Cau Go street
9. Try out this new dish, "chả cá" (fish cake)
Address: 1 Dinh Tien Hoang street (4th floor in Shark Jaw building Ham ca map)
10. Nightlife in the West Lake area (Tây Hồ district). I like Hideout bar and Sala Club. If you want to explore the real Hanoi, you should start in the early morning.